See the Press Release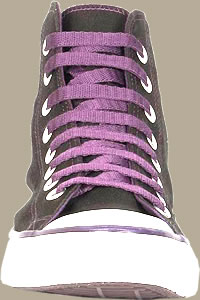 Steve Lawson
is the kind of man who doesn't need to go out of his way to be pleasant, because being pleasant is his way. He's pleasant to work with. He's pleasurable to listen to. And his long list of happy clients will tell you how nice it is to know that they can trust him to consistently deliver on his promises. With Steve – the warmhearted, flexible and approachably confident voice you hear on his demo is exactly the voice you get. There's no bait and switch, no technical difficulties, no direction he can't take or deadline he can't meet.
As he's done for so many others, it would be his pleasure to make good on these promises for you.


Here are just a few of the kind things Steve's clients have to say about him:
"Steve is one of the most dependable, agreeable and talented guys I know. He made a career out of making me look good which is a very big job."
Al Doyle / Partner & Creative Director at Fusionhappens, LLC
"Love working with Steve. Very professional, easy to work with and timely. A great voice."
Ken Erickson / Mitchell Palmer Advertising, Boise
"Steve worked as our TV station's main voice announcer at WZZM 13. I could always count on Steve to be there whenever I needed him. He does GREAT work, is professional, and is more than willing to go out of his way to make sure we were getting the best from him. I miss working with such a great person, and voice talent."
Chad Ferguson / Production Manager at Bright House Networks, Florida
"Steve has a friendly, warm voice and knows how to give just the right read – helped no doubt by his many years directing talent from the other side of the glass. Steve is a true, all-around pro, and easy to work with."
Vince Werner / Owner of Clatter & Din, Seattle
"Fantastic! Very professional and great to work with!"
Brian Glazen / Think Media Studios, Cleveland

Please use the form below to send a message, and I will get back to you as soon as possible.

Social Media:

Direct:
tel: 310-775-2059

Agents:
AB2: 310-235-1446
Access Talent: 212-331-9600
Agent 99: 406-698-4661
In Both Ears: 503-892-8833
Topo Swope Talent: 206-443-2021
Voice Scouts: 910-673-0692